MINI-FOLDING FOR PHARMACEUTICAL INSTRUCTION SHEETS
A new folding service for New England Printers from Sheppard Envelope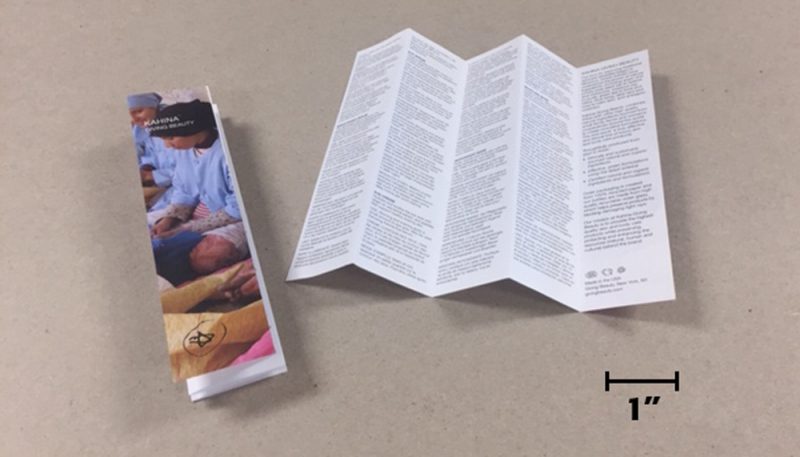 Pictured above is an accordion fold (Quadruple Zig-Zag) pamphlet, 1.5″ x 6.5″.
---
Smallest folded sizes: 1/2" x 3-1/2" (up to 4 folds in-line), 1-1/4" x 1-3/4" (up to 4 folds in-line, with one fold after the L turn)
Sheet sizes: as small as 2-3/4" x 3-1/2" up to 13-3/4" x 25-1/2".
Up to 6 folds: There are a total of 8 folding plates. 6 folds are possible (up to 4 before the L turn and 2 after).
Weight of stock: 40# up to 100# text.
---
Here are 10 possible straight-line folding configurations (before folding at the L turn)
---
Give us a call for pricing and turn-around time (turn-around time is normally 3 days, depending on quantity). You may also fill out the quote form below and we will respond promptly.
Thank you for choosing Sheppard Envelope!
ASK FOR A QUOTE
---