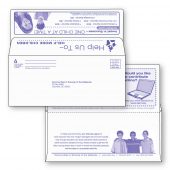 #9 Bangtail envelopes (3-7/8″ x 8-7/8") have one or two detachable coupons (forms) which makes retrieving and filing information a cinch. Very popular for not-for-profits, mailings, subscription renewals, as well as bank-by-mail applications.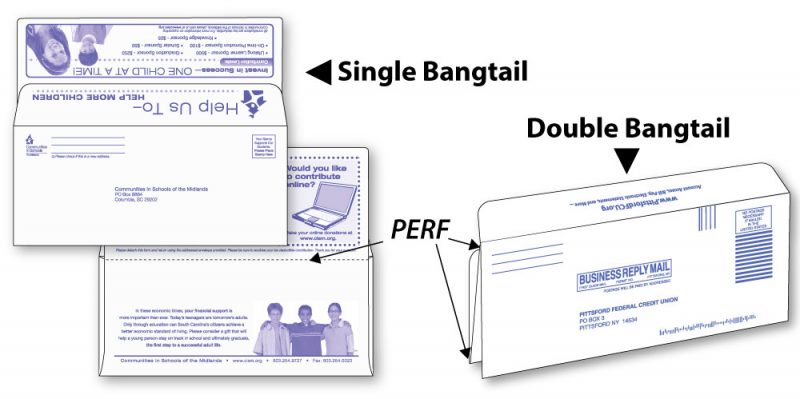 Single bangtails are in stock and can be easily imprinted in one or two colors. Shipped with flaps extended.
Double bangtails must be custom manufactured, which requires a longer delivery time. Shipped flaps folded.