Doorknob Hangup Envelopes (Standard Size)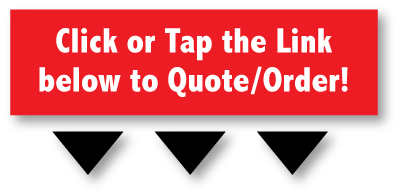 Click here to Order/Request Quote
We manufacture Doorknob hangup envelopes in two sizes, Regular (Standard) and Super Size. Our Regular (Standard) size featured here will hold a personal check. It is 3-5/8″ x 8-7/8″ overall with a detachable Reply envelope measuring 3-5/8″ x 6-1/2″. Our Regular Doorknob hangup envelope is easily imprinted with your custom copy on both the face and the back. Printing on the backside is free.
The Regular size doorknob hanger envelope is now available in 7 different paper colors: White, Pastel Blue, Brown Kraft, Canary Yellow, Pastel Green, Pastel Pink, and Bright Orange (click on a gallery image to see one of these stock colors with custom printing). Many of our doorknob customers tell us that their accounts receivable collection time dropped markedly when their delivery person began leaving invoices in a doorknob hangup envelope.
Turn around time: Printed in up to 2 colors, 5-7 days after proof OK.
For custom printing, please fill out the online form and a customer service representative will contact you:  Click here to Order/Request Quote
For more information on Custom Printing, please click on the "Custom Printing Information" tab.
Click Here to View or Download Pricing (PDF)
Click Here for a Downloadable Template (PDF)
Need unprinted? Click here.
NOT THE SIZE YOU WERE LOOKING FOR? CLICK HERE.