Doorknob Hangup Envelope (Super Size)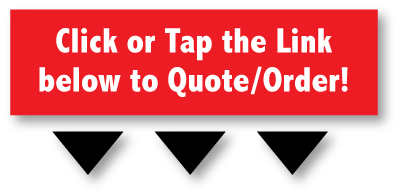 Click here to Order/Request Quote
We manufacture Doorknob hanger envelopes in two sizes, Regular and Super Size. Our Super Size doorknob hanger featured here will hold a fuel meter ticket folded in thirds. This doorknob hangup envelope is easily imprinted with your custom copy on both the face and the back sides. Printing on the back side is free.
Many of our doorknob customers tell us that their accounts receivable collection time dropped markedly when their delivery person began leaving invoices in a doorknob hanger envelope.
Turn around time: Plain, no printing, 24 hours. Printed in up to 2 colors, 5-7 days after proof OK.
If you need Custom Printing:  Click here to Order/Request Quote
For more information on Custom Printing, please click on the "Custom Printing Information" tab.
Click Here to View or Download Pricing (PDF)
Click Here for Downloadable Template (PDF)
4-3/8″ x 8-7/8″ overall • Detached Reply envelope measures 4-3/8″ x 6-1/2″
Need unprinted? Click here.
NOT THE SIZE YOU WERE LOOKING FOR? CLICK HERE.