When it comes to Lithographic Conversion, no one does it better.
---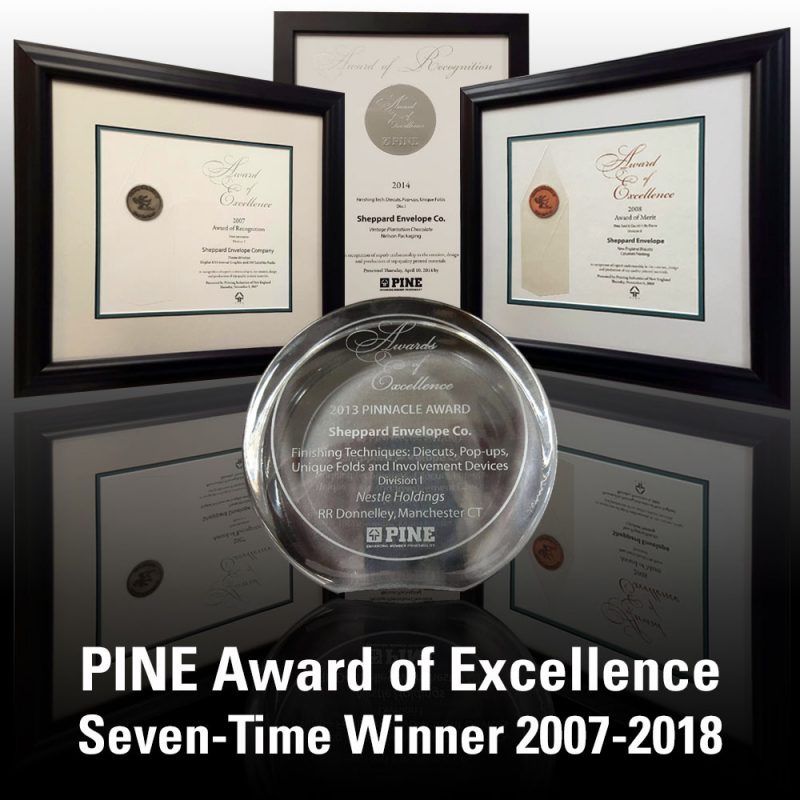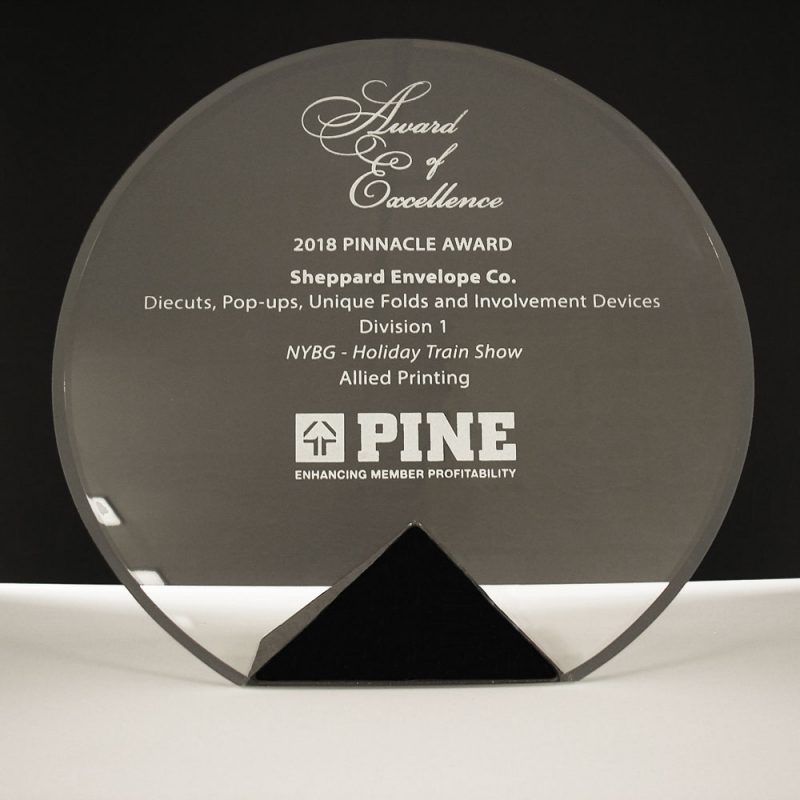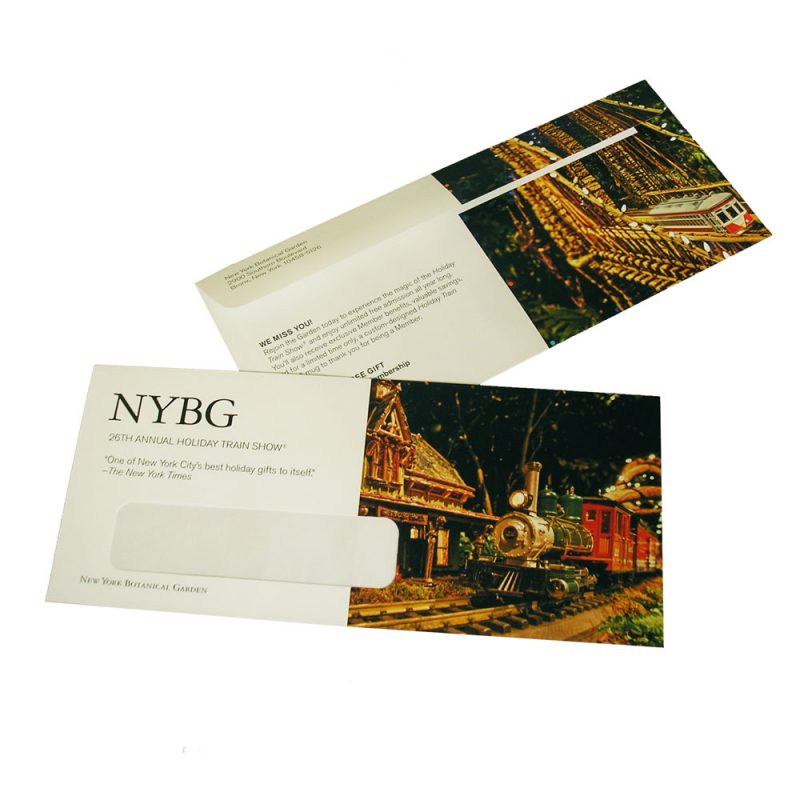 Since 2007 we have received eight Awards of Excellence from PINE (the Printing Industry of New England) for the quality of our envelope conversions. In 2013 we received the highest award, the Pinnacle, for the conversion of the Nestle Holding envelope for RR Donnelley, CT. In 2018, we received a second Pinnacle for an envelope we converted for Allied Printing, a #10 OSSS envelope for the New York Botanical Gardens (NYBG) Holiday Train Show, in the Division 1 – Diecuts, Pop-ups, Unique Folds and Involvement Devices category.

These achievements are not random acts of kindness by Pine, but are fitting testaments to our preoccupation with treating litho like the gold that it is. From the moment your stock arrives at our dock, we leave no steps unturned to make sure the finished envelopes meet or exceed your highest expectations.

After nearly a century in business we have accumulated a huge inventory of cutting dies and electronic layouts to make envelopes of almost any size from 1" x 1" up to 10" x 13". During that same time period we have also learned how to handle a large range of substrates that other converters won't go near.

Layouts and proofs are sent electronically and are provided at no charge. We urge you to put an underutilized press to profitable use by printing gorgeous, full color envelopes with 100 percent coverage and sending those sheets to us for conversion. No 4 color jet can compete with you as Jets cannot bleed on all 4 sides (some white must show somewhere), and they cannot perfect.
We treat litho sheets like the gold that they are. Turn around time for new layouts is normally teh same day if the request is received by 11 a.m. Turn around time for conversion is normally 5-7 days after receipt of printed sheets.
---
#10 regular commercial (diagonal seam) Layout, 8 up on 25 x 38 sheet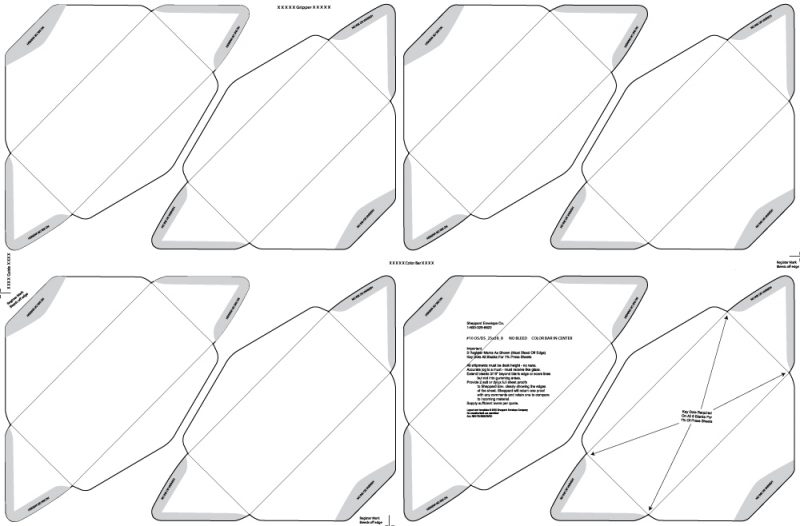 ---
#10 regular commercial (diagonal seam) Indigo Digital Press Layout, 1 up on 12 x 18

---
#10 side seam Indigo Digital Press Layout, 1 up on 12 x 18

---
ASK FOR A QUOTE
---